We're making a splash with our brand new Swimming Pool
24 October 2018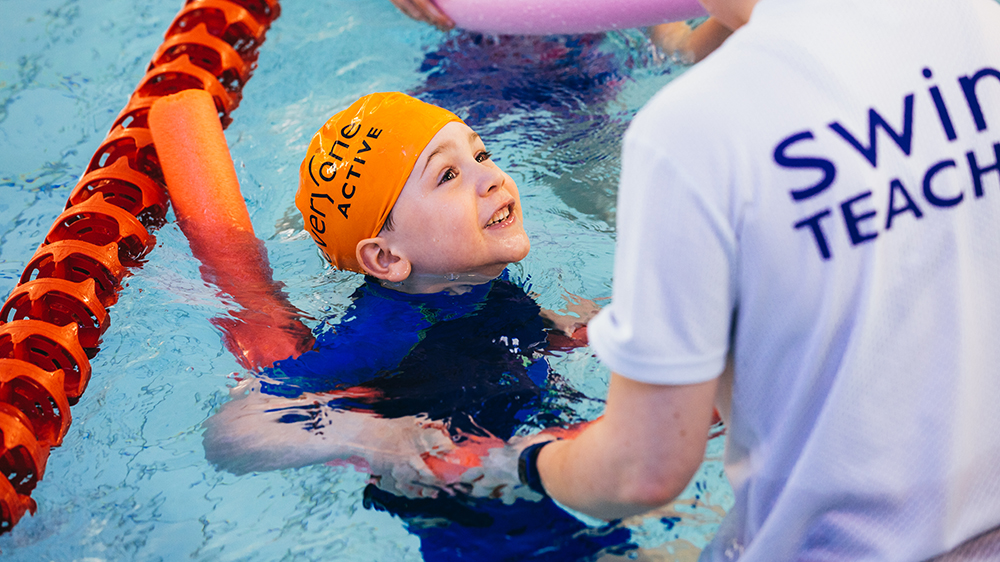 We're so excited by our latest adventure at Hatton Country World – joining forces with Everyone Active to provide a new range of award winning, first class swimming lessons in Warwickshire.
Being able to swim is one of the most fun things you can do at any age, as well as being a skill that could save your life.  And Everyone Active, named Operator of the Year by UK Active 5 times during the past 8 years, are providing top range coaches to match the calibre of Hatton's brand new Swim School.
Instead of having huge swimming groups we're focusing on smaller sessions as well as offering one to one tuition for children (from 4 months up) and adults alike.  So you'll be able to progress more quickly in our safe and stunning 18 metre long pool.  There's also a dedicated spectators' area so you can watch all the fun without getting wet!
We'll be running Swim England accredited sessions for 7 days a week and 50 weeks a year – and you can enrol at any time – so it's easier for you to fit them in to your family time.  And we're not just offering swimming lessons!  You'll also be able to book children's pool parties, pre-natal and post-natal classes, and aqua fit sessions.
For extra convenience, you'll find plenty of free on site parking, plus eateries and shops selling everything from designer jewellery to a pint of milk in our Shopping Village next door.
As well as being a brilliant addition to all the family fun you'll find in our Adventure World, Hatton's Swimming Pool is a great asset for our valued local community.  So it's an all round winner on our list of things to do in Warwickshire!
We'll be open for action very soon so come and dip your toe into our brand new swimming adventure – the water's lovely!  Watch our website for updates or email your enquiries to the Everyone Active Team