Let the laser combat battles begin!
01 August 2018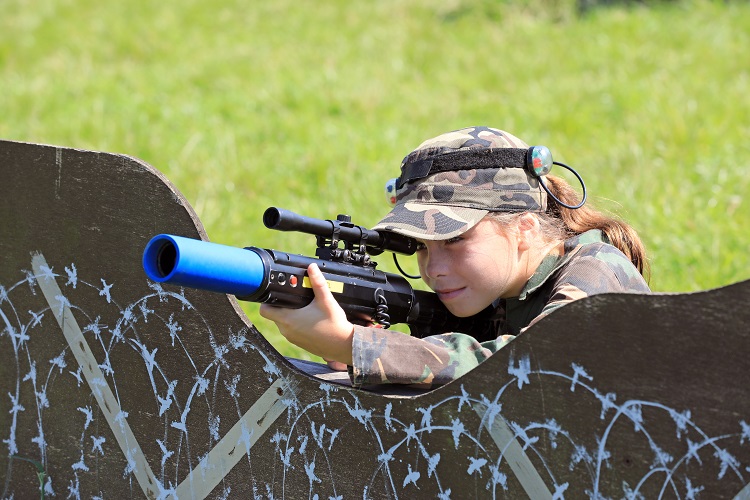 It's time for tactics, gathering your wits, and getting ready to face the battlefield … Now you can have a great family day out and play all action outdoor laser combat EVERY DAY during our Great Summer Adventure!
You've got a choice of three death defying games.  Capture the Flag.  Domination.  Death Match.  Which one will you dare to try?  Or will you win the battle and live to fight another day?  We're running five battles each day to give you lots of choice – it's best to book your slot as soon as you get to Hatton.
Get into your battle fatigues and start to plan your strategy.  Our outdoor arena gives you all the opportunity you need to put your plan into action.  And you can race around to your heart's content, jumping over obstacles and diving for cover, while fighting off the opposition.
We use the latest digital technology and battle sequences similar to those you'll find in computer games such as Halo and Call of Duty.  So you're guaranteed a fast paced fight with all the action you can handle.
Our experienced combat team are always on hand to train the teams and supervise the games, plus offering advice when needed.  And don't forget to ask them about our special outdoor laser combat birthday parties, too!
Outdoor laser combat is strictly for older children – aged 8 plus – and accompanying adults.  But we've got plenty of activities for kids of all ages in our action packed programme of family fun.  Our Great Summer Adventure runs from 21st July to 2nd September 2018.
So come and join in all the action at Hatton Adventure World and discover for yourself why we're the number one summer family day out in the West Midlands!