Group Visits
With children growing up in this age of technology, a visit to Hatton allows young minds to explore the countryside whilst having fun.
Here at Hatton, we run a variety of different programmes to suit all different types of groups from nurseries to school visits with different options including meet and greets, fun guides and educational groups. Our educational visits are geared towards particular topics that may be covered at school.
"It's lovely to know you don't have to pay extra once inside the park. So much easier when bringing younger children. Excellent value for money – roll on next year!" Mrs L Griffin, Kings Sutton Girls Brigade
"Fantastic Educational Trip to Hatton, best in the County by far. We all had a fantastic time with our Tour Guide Rachel who was very supportive of all our needs… and had lots of valuable information to share with us about the farm. The staff were absolutely fantastic, I'm looking forward to our next trip in two weeks for something a little different." Kay Jeffcoate, Around The Shires 
Group Booking Form
Please check availability by emailing groups@hattonworld.com or by calling 01926 843411, then download our Group Booking Form and prepare yourself for a day full of adventure. You will need to fill this out and send it to us with your deposit, either by email or post.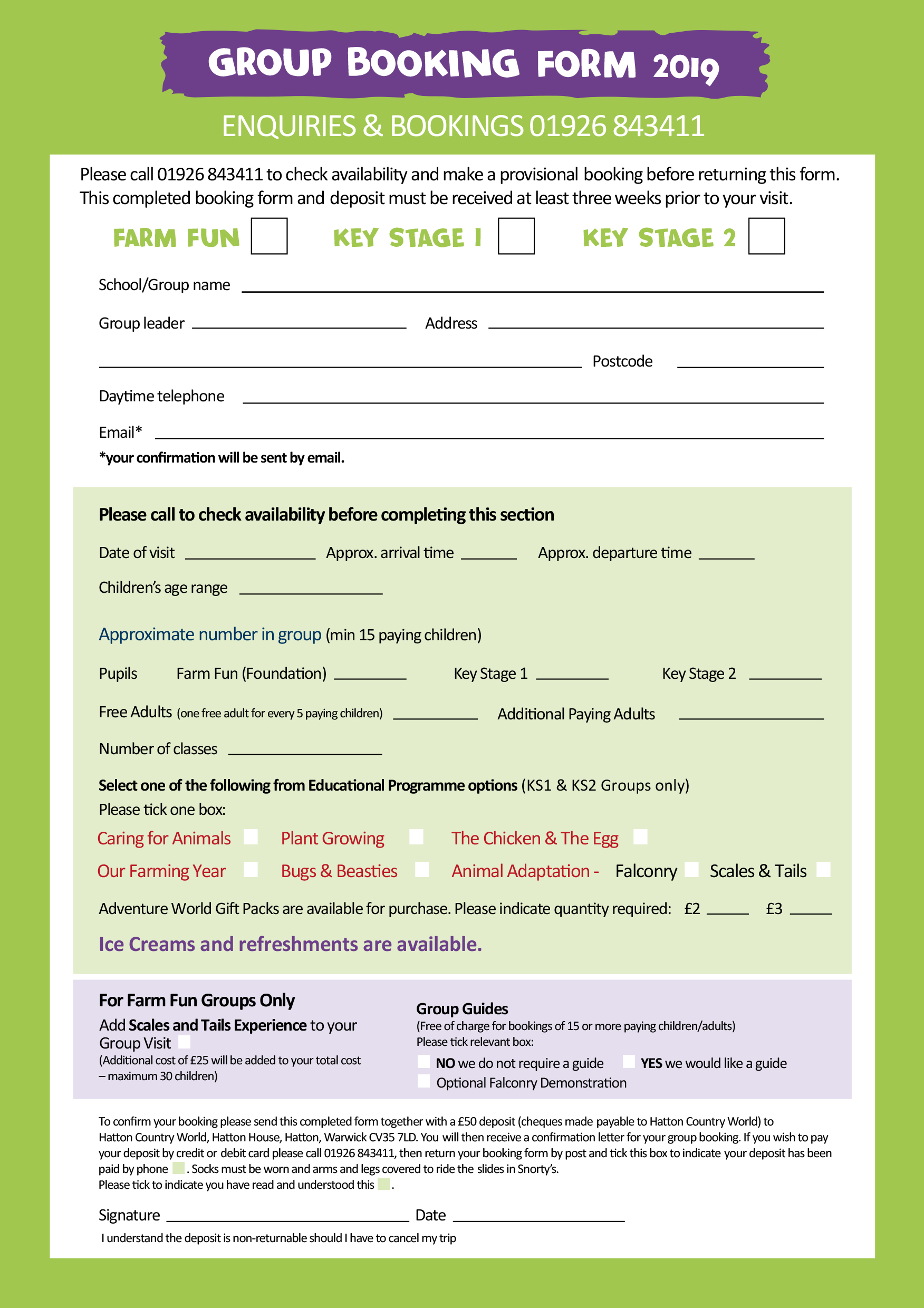 Health & Safety
During your visit, the health and safety of yourself and the children is of up most importance to us! Please take a look at our health and safety procedures as well as any questions you may have regarding your Group Visit.
Read More
Enchanted Christmas Kingdom
Book your group a christmas adventure to remember with our special discounts, jam packed christmas activities and a visit to see Mr & Mrs Claus!
We fill up very quickly so don't hesistate!