Come to Hatton for Spooktacular Pumpkin Picking and Magical Mayhem this half term
24 October 2018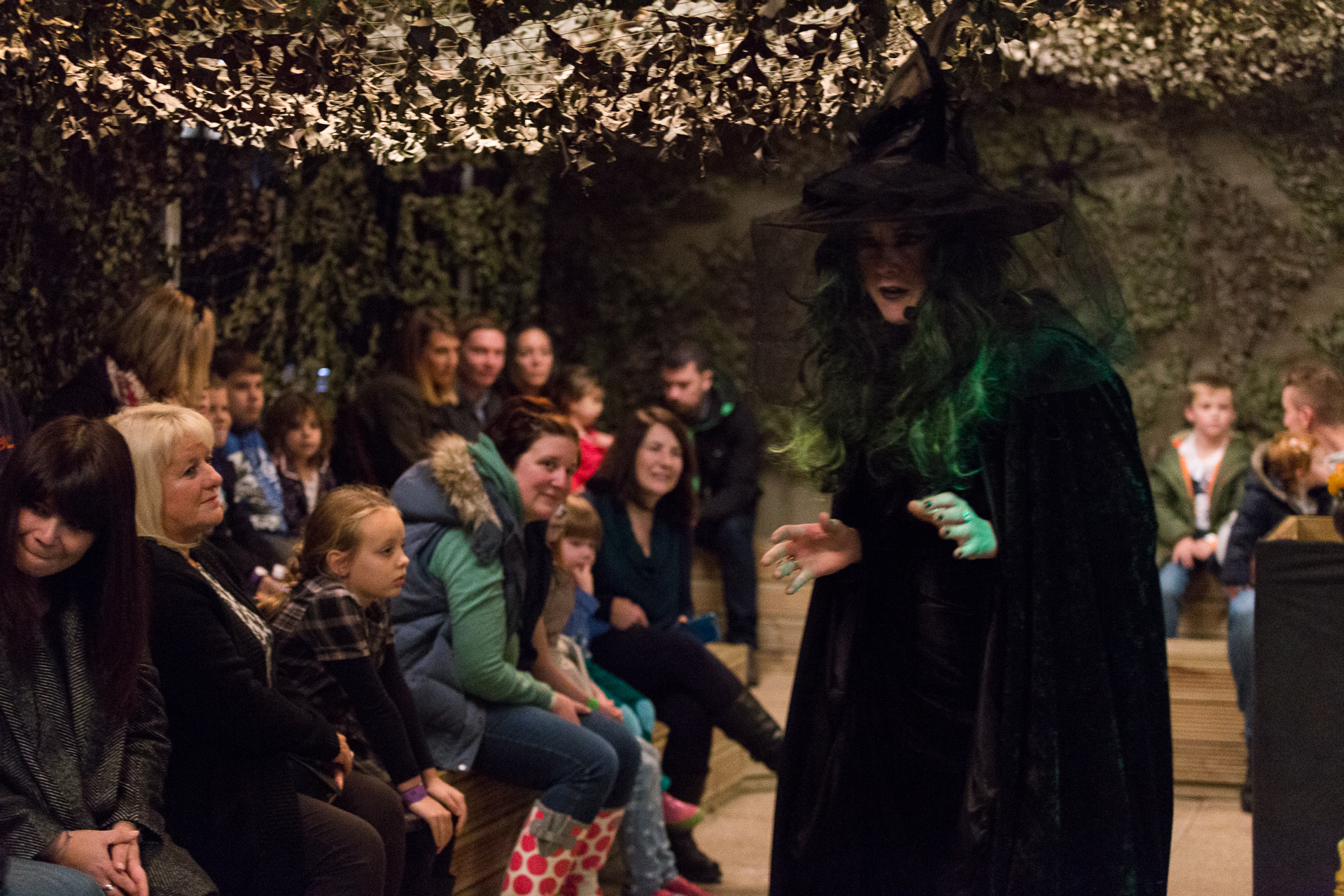 If you're looking for Halloween fun and frights in the West Midlands, Hatton Adventure World is the place to be from Thursday 25th October to Sunday 4th November!
Our ever popular Pumpkin Spooktacular returns to a haunted Hatton, ushering in ghosts and ghouls galore – plus every child gets to pick their own free pumpkin from our fields.  There's an action packed programme of events that you won't want to miss out on.  And this year, for the very first time, you can stay late for our four special October Magic and Mayhem Evenings (see below) – with all the nightly entertainment included in your daily entry price.
It's the favourite time of year for our reptile residents and slithering snakes as Scales 'n' Tails take centre stage for their special shows.  Choose from Snakes Alive, taming a Dragon or meeting the Beasts … and maybe even get to hold one of them if you're brave enough!  Or come to all three events and learn everything you need to know about these magical creatures.  And come and say hello to all of our other animal family members around the Adventure World, too.
You'll find a fantastic amount of family activities taking place throughout the day, with Mystifying Halloween Magic and Puppet Shows in our Family Theatre, and the return of Terrifying Tales with Agnes the Witch in our Small Marquee.  Scary and funny at the same time, children of all ages will love our favourite witch's spellbinding stories and interactive performances!
Don't forget to hitch a lift on our annual Bewitching Tractor Ride – but beware the wraiths and lost souls doomed to wander Hatton's fields …  Older children (aged 8+) can enjoy our super scary version (involving live actors) and there's also a less frightening ride which will suit all ages, so you get to choose how terrifying you want your tractor trail to be.  And Laser Combat games (for 8+) will be running, including a special Zombie Run – you'd better be quick!
At the heart of Halloween Hatton lies our Haunted House, surrounded by tombstones, and who knows what's lying in wait to greet you in its dark and gloomy corridors?  When you emerge, there's plenty more Pumpkin Spooktacular family fun with free Pumpkin Carving for all – plus entry to our daily prize competition – in the Events Marquee.
As darkness falls over Hatton, more adventures come to life in our Magic and Mayhem Evenings (5.30pm – 8.30pm on 26th, 27th, 30th and 31st October).  Be amazed by Fire Breathing and Fire Diablo performances taking place throughout the evening and take your seat for our new Magic and Mayhem Illusion Shows.  Although it will be too dark to venture into the Pumpkin Patch, there'll be plenty more pumpkins for children to pick from in the Events Marquee.
And there's lots more to see and do at night – Agnes the Witch will stay till late to tell more Terrifying Tales, there'll be more creepy crawlies and beasties on show in Scales 'n' Tails, and you can also take an evening ride around Hatton on our specially Illuminated Magic & Mayhem Trail.  Not forgetting the thrills and spills you'll find in our Superslide Mania with Snorty's great selection of food and drink to keep everyone going!
So come and join in all the spooky Halloween fun at Hatton – with pumpkin picking, ghosts and ghoulies, and magical mayhem, we've got the best value half term family fun in the West Midlands!  Book your tickets online and save even more on our Pumpkin Spooktacular.