New Alfresco Garden Boutique Store Opens
25 May 2018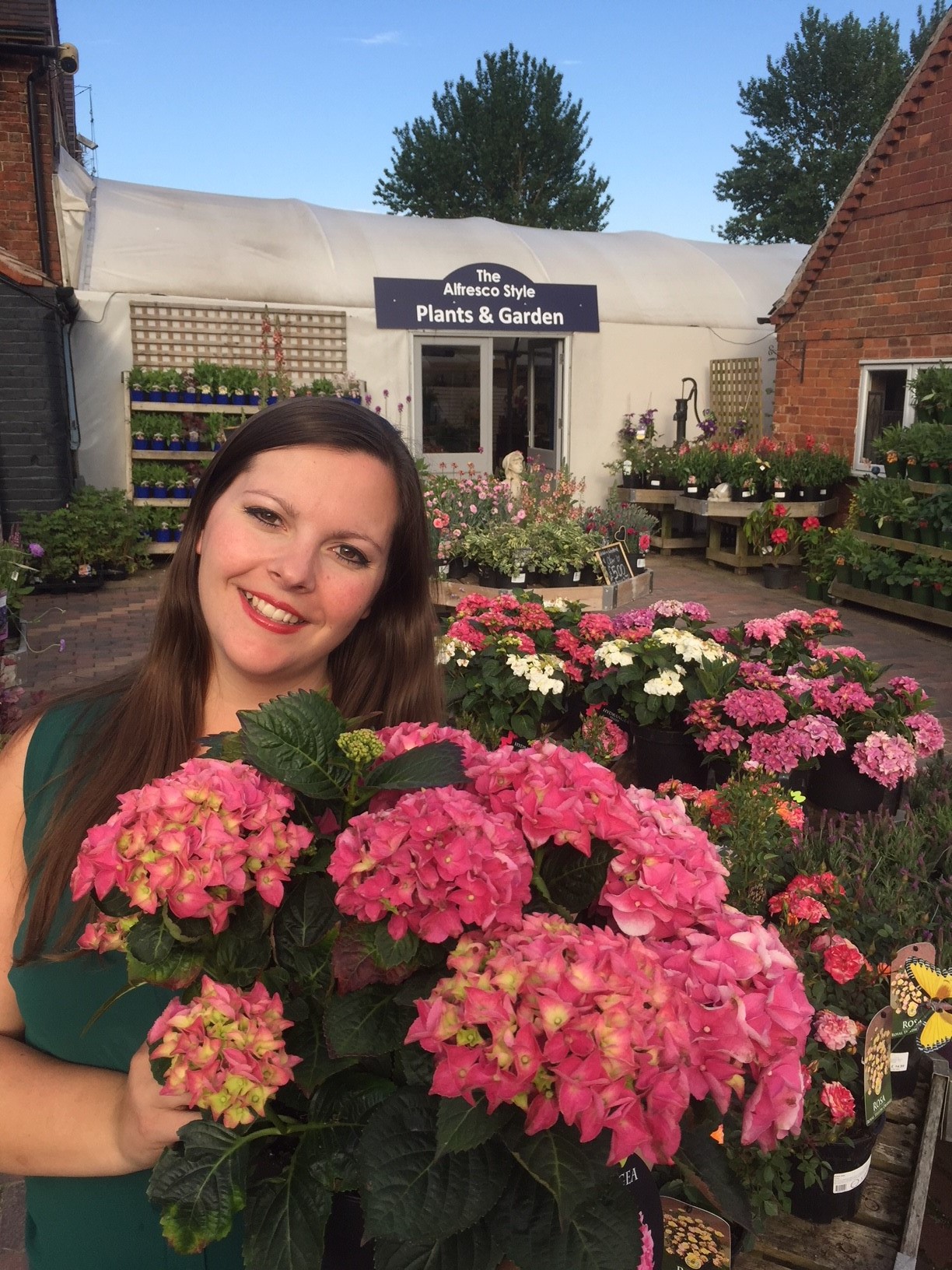 Hatton Shopping Village at Hatton Country World, the quintessentially English shopping village, has welcomed a new Plant Centre concept to its retail offer. 'The Alfresco Style – Garden Boutique' is run by Lottie Newitt, a gardening TV Presenter & Blogger and Director of Alfresco Style Ltd who took over the lease of the previous Garden Centre on 30 April.
The Alfresco Style specialises in cottage garden plants, houseplants, unusual varieties & unique products. There will be specially created areas within the garden boutique that focus on gardening for children, wildlife gardens & the kitchen garden plus a range of beautiful gardener's gift range. To enhance the customers shopping experience there will be dedicated areas for shaded gardens, plants for groundcover, low maintenance plants plus a strong range of garden essentials. The Alfresco Style will be heavily focusing on more 'natural' and organic ranges to use in the garden where possible too. Sourcing product locally or UK grown where possible.
The Alfresco Style already sells on-line through its website so it's quite unusual for an on-line retailer to then open a bricks and mortar outlet. Lottie, who has had extensive retail experience with a number of the national garden centre chains felt that she couldn't get her "Garden Boutique" approach across fully on line.
Lottie Newitt said "It has always been a dream of mine to own and run a unique garden centre so when the opportunity came up to take over the garden centre at Hatton, the timing felt right. I have always wanted to do things a little differently, aiming to provide customers with the ultimate atmospheric and sensory customer experience, filling people with inspiration and providing them with the knowledge they need".
She continued "Specialist advice and the presentation of the plants are the key points of difference to the garden centre chains which are now out of town department stores with plant sales making up a relatively small proportion of sales. The best gardens are those that are a bit different, that have a distinctly personal touch – look at the Chelsea Flower Show as an example – that is how to get the greatest pleasure out of a garden. Our job is to inspire our customers to achieve this goal.  The way we present our plants, special areas for children's, kitchen and wildlife gardens and the availability of unusual plants will give our customers plenty of ideas. And our specialist advice will give them the confidence they can do it. "
Lottie plans to create a workshop and garden talk schedule in the near future which will include subjects such as floral workshops, plant your own terrarium, create a fairy garden, and how to grow your own fruit & vegetables.
Johnnie Arkwright, owner of Hatton Country World said "We have always been home to local independents – those who are just that little bit different in what they sell and the personalised services they provide. Lottie is brilliant and ticks all these boxes. We are really excited about the concept she is evolving".