Educational Group Visits
30 May 2017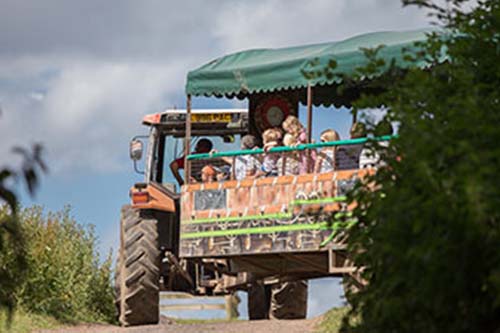 Educational Visits at Hatton Adventure World
Hatton Adventure World combines education and fun to provide one of the best days out in the West Midlands and offers a comprehensive educational programme to cater for key stages 1 and 2 .  There are 6 core educational topics.  Alice Latham, Assistant Manager at Hatton, gives an overview of what to expect if you are taking one of the topics.  Alice talks about Animal Adaptations here, but there are five others to choose with an equally packed programme of knowledge and education:
A sample programme for the Animal Adaptations educational topic is as follows:
10.30am – Following a welcome health and safety talk in one of our heated picnic areas, the group is divided into groups of 30 and each given their dedicated guide for the day. The guide will explain exactly what is planned for the day ahead and engage the children when delivering the health and safety talk.
11am – Hatton's Sheepstakes Sheep Racing
One of the funniest moments of the day is Hatton's sheep racing, this gives the children the opportunity to express all of their excitement and energy whilst cheering our woolly friends around the track.  6 Sheep compete in the race from Red Ram, to fleece lightning, Ewe Never Know to Pull Over and Lamborghini to Streaka Mutton.
11.15am – Farmyard Favourites
Feeding our collection of farm animals is one of the most important parts of the day. All the children get the opportunity to get up close with our sheep and goats and for many this is the first time they have ever experienced this. With some gentle persuasion from our guides soon the whole group is involved. The fascinating process of egg incubation is also demonstrated here, with children seeing chicks and ducks and if they are lucky one may even be hatching during their visit.
Farmyard Favourites is an ever changing livestock experience, varying throughout the year with piglets, alpacas, reindeer, goats, sheep, chickens, ducks, rabbits, donkeys and ponies all calling farmyard favourites home.
11.40am – Guinea Pig Village. Hatton is home to over 100 cute and furry guinea pigs in their very own village setting. Here the children get to hold, feed and interact with the guinea pigs, which for any children who may have found the farm animals daunting, provides an approachable and friendly animal alternative. The guide will get the children thinking about how we look after animals and encourage gentle and sensible interactions.
12pm – Lunch in a heated, covered area
12.30pm – Animal Adaptations.
There are 6 educational topics for groups to choose from, ranging from caring for animals to bugs and beasties, all geared towards the national curriculum. Animal adaptations is based in our fully equipped educational area with Scales and Tails. This heated room comprises of a benched theatre area where the children can have a dedicated 30 minute talk with their guide.
Animal adaptations uses animals from within scales and tails to teach the children about habitats in a fun and interactive way.  Using different outfits, 3 volunteers are used to represent adaptations from around the world, whether that be a thick woolly coat to represent our chinchillas, a green camouflage outfit to represent our royal pythons or a khaki hat to represent our bearded dragons, there's an animal for everyone! Touching the animals allows the children to compare textures, sensations and adaptations from all corners of the globe. Many children have never touched 'scaly' animals before and they leave being well and truly fascinated by what they have experienced.
1.15pm – Tractor Safari
Hatton Adventure World is set in the most beautiful Warwickshire countryside, and what better way to see it than on our tractor safari ride. This 15 minute journey takes place through our livestock and arable fields and changes throughout the seasons. The children could witness our sheep giving birth or our cows with their calves, wheat growing in the fields or wildlife in the hedgerow.
1.30pm Playtime
If there is time at the end of the guide the children can run off some steam in anyone of our fully equipped play areas, from indoor soft play, to JCB tractors, or sand pits to swings there's something for all ages.