Come And See Our Christmas Reindeer!
01 December 2017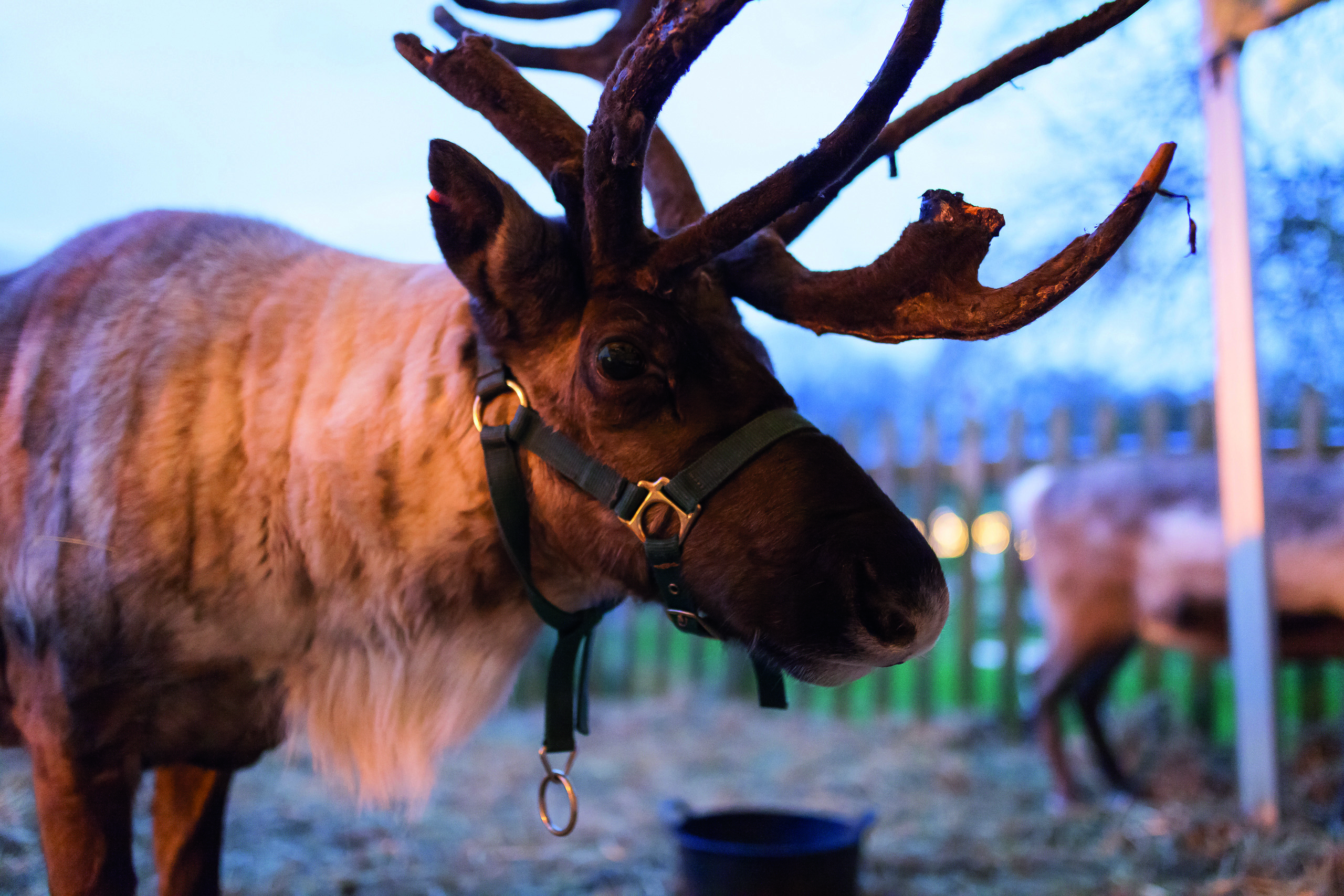 When you come to visit Santa in the West Midlands, there's only one place to be – Hatton's Enchanted Christmas Kingdom. And you can meet three of his reindeer who're staying with us for a lovely rest before the busiest night of their year!
They're called Blitzen, Comet and Prancer and you'll see them next to Santa's Grotto – maybe having a quick snooze. Reindeer are quite happy to sleep during the day and stay up all night if they need to, which is lucky for Father Christmas and for children everywhere!
Although we find it cold in December, reindeer have a very thick coat of insulated fur to keep them warm. They can face temperatures as low as – 40 degrees so they're happy to live in lots of cold places including Russia, Scandinavia, Northern America and Canada as well as the North Pole.
Reindeer love travelling, too. Every winter, many herds migrate north and back south again in the summer. This round trip can be 1,200 miles, which is further than any other migrating animal travels. Plus they can run really, really fast – over 50 miles per hour when they want to!
The question we get asked most is how do Father Christmas's reindeer pull his sleigh through the sky? Well, no one really knows the secret, although he's hinted to us that he gives them special magic reindeer food. The rest of the time, they're happy to eat lots of healthy plants, grass, moss and leaves as well as carrots.
You can see the reindeer every day and you can visit Father Christmas every weekend until Christmas Eve, as well as a special late night on Friday 8th December and every day from 18th – 22nd December. And you can enter a special reindeer hunt to find the whole herd for a prize! Our all day entertainment programme offers the best value seasonal family day out in Warwickshire, but be very quick. Father Christmas is sooo busy this year, you will need to book your time to see him.
So come and say Happy Christmas to Blitzen, Comet and Prancer and all our team at Hatton Adventure World – we look forward to seeing you soon!