Farm Based Fun
Developing through Fun, Adventure and Discovery.
Your trip to Hatton includes an exciting mix of shows, demonstrations and both indoor and outdoor adventure play designed for your group at your pace – because you can decide what you would like to include during your visit from our daily programme.
Booking Form
Demonstrations & Shows
Created for children, our demonstrations and shows are both fascinating and entertaining.
During the summer months, watch Hatton's Grand National to see which of our woolly friends is first across the finishing line or, take a journey on our Tractor Safari ride across the Hatton Estate.
Scales & Tales Experience
Your chance to get up close and personal to spiders, insects and snakes as part of your Group visit to Hatton Adventure World.
Just tick the box on the Booking Form! (additional charge applies – call to check availability).
The Falconry Center
Optional falconry demonstrations. Fascinating shows of incredible birds of prey with a chance to handle one of the hawks.
Development Through Discovery & Play
Children can meet our guinea pigs, lambs, goats and ducks in Farmyard Favourites as well as some of our bigger farm animals including sheep, pigs and cows in the paddocks around the Adventure World.
At Hatton, children are given the freedom to develop an awareness of the great outdoors and when the weather is not so good enjoy our indoor soft play, one of the largest in the Midlands!
Group Booking Form
Download our Group Booking Form for more information and prepare yourself for a day full of adventure. You will need to fill this out and send it to us with your deposit, either by email or post.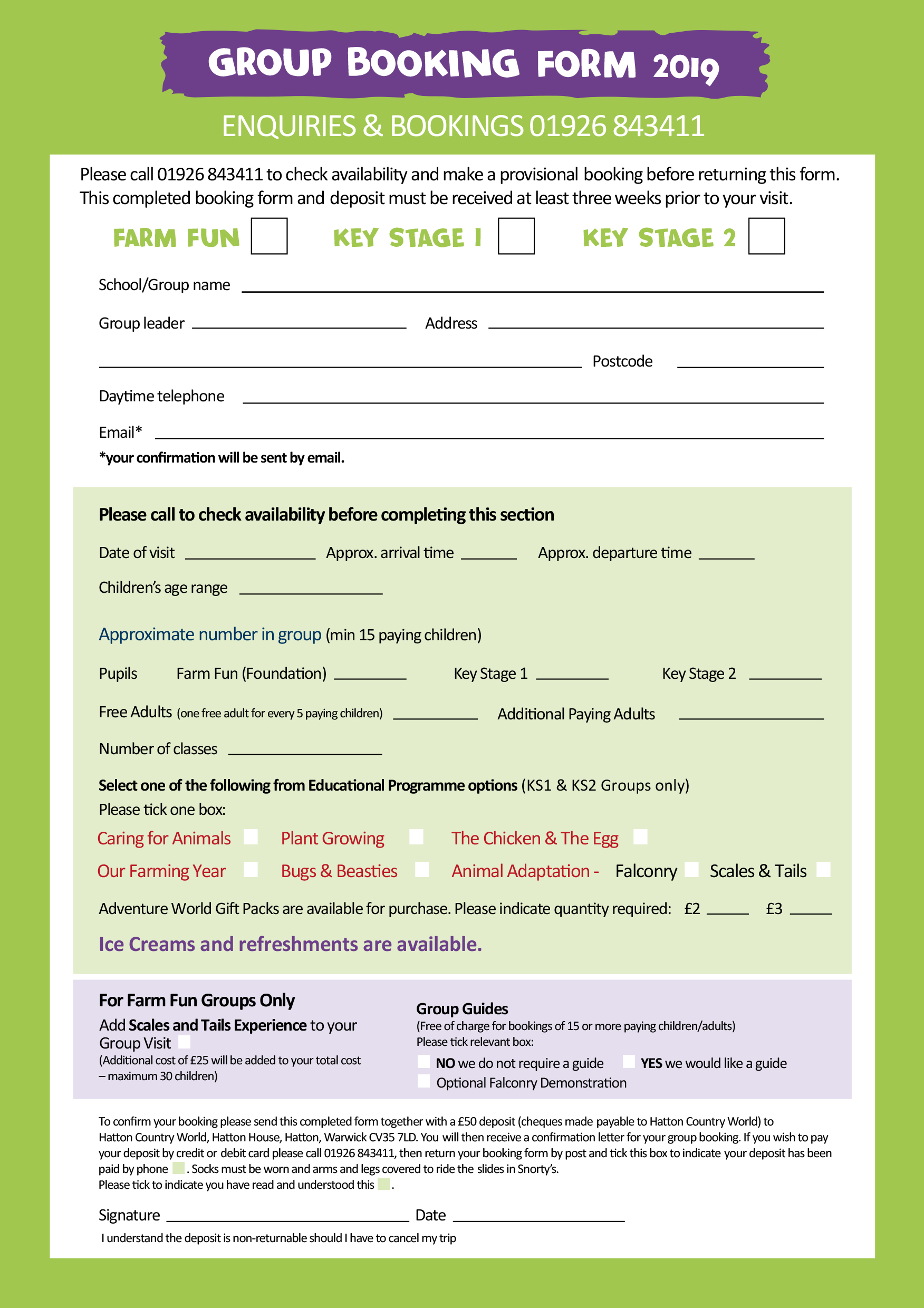 Health & Safety
During your visit, the health and safety of yourself and the children is of up most importance to us! Please take a look at our health and safety procedures as well as any questions you may have regarding your Group Visit.
Read More